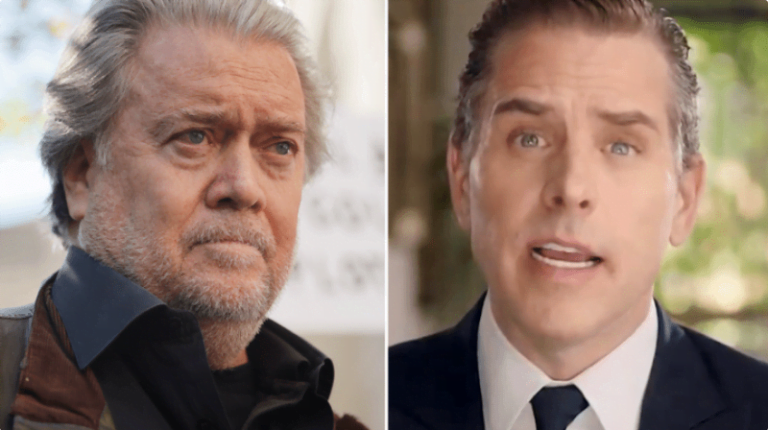 Steve Bannon responded to Hunter Biden on Friday after the president's son threatened to sue him and others for allegedly spreading material obtained from his laptop.
Abbe Lowell, Hunter Biden's attorney, sent letters to Bannon and 14 others on Thursday demanding them to preserve evidence that may be relevant to a lawsuit involving their roles in spreading the contents of the laptop, which the president's son allegedly left in a computer shop in 2019, according to a report from NBC News.
Hunter Biden's laptop has become a rallying cry for critics of President Joe Biden. Its contents sparked concerns about the younger Biden's finances and ties to a Chinese energy company. Conservative media has also used the laptop to spread stories about Hunter Biden's personal life and drug use. Furthermore, Twitter's alleged suppression of a New York Post story about the laptop ahead of the 2020 presidential election was also the basis of the Twitter files.
Read more here: https://www.newsweek.com/steve-bannon-responds-hunter-bidens-threat-1780575?amp=1&fr=operanews