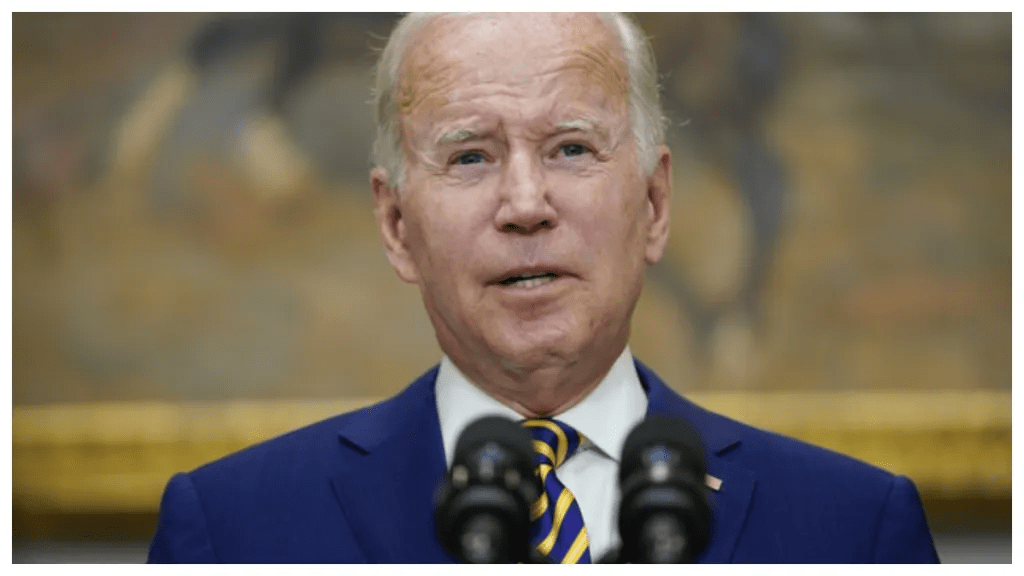 President Joe Biden sat down for an exclusive interview with the anchor of PBS News Hour, Judy Woodruff, on Wednesday. Topics covered included China, the economy, and his classified documents scandal.
One shocking revelation to come out of the interview was the fact that at least one of the documents discovered at his Wilmington, Delaware home is from 1974 when he was serving in the Senate. 
Normally when or if someone realizes that they have left a SCIF (Sensitive Compartmented Information Facility) with classified materials that they are not supposed to have, they self-report.
The White House National Security Council coordinator for strategic communications, John Kirby, claims that is what the president did. 
50 years later?!
Woodruff asked Biden why his criticism of former President Donald Trump for retaining classified documents when he spoke with Scott Pelley of CBS News doesn't apply to him.
She said, "Two other quick questions, Mr. President. Classified documents. It's clear there's a difference between the way you've handled this and former President Trump. You've cooperated with the archives, with the FBI."
No surprise that she lays out the difference between the two cases to make his case seem less severe than the former president's.
She continues, "But I want to ask you about quickly about what you said last September. You said just possessing classified documents, is you said 'totally irresponsible.' So what was totally irresponsible about the fact that you had some?"
Biden responded, hiding behind his handlers' instructions, "What they've informed me not to speak to this issue to anyway, try to prejudice the investigation that's going on. What I was talking about was what was laid out," referring to the leaked FBI photo of documents laid out on the floor at Trump's home.
He continued in his defense, "One of the things that happened is that what was not done well is as they packed up my offices to move them, they didn't do the kind of job that should have been done to go thoroughly through every single piece of literature that's there."
The president said that he'll let the investigation play out and see what happens.
To refresh your memory, in the CBS interview, Scott Pelley asked,
"When you saw the photograph of the top secret documents laid out on the floor at Mar-a-Lago, what did you think to yourself looking at that image?"
"How that could possibly happen, how one, anyone could be that irresponsible?" Biden responded.
"And I thought what data was in there that may compromise sources and methods. By that, I mean, names of people helped or et cetera And it's just totally irresponsible," Biden added.
Attorney General, Merrick Garland appointed special counsel, U.S. Attorney for the Northern District of Illinois John Lausch to review the Biden case.
The Presidential Records Act requires that all documents from a president's administration and staff must be turned over to the National Archives.
Rep. James Comer, the Chairman of the House Oversight Committee, has some questions about the scandal.
"Under the Biden Administration, the Department of Justice and National Archives have made compliance with the Presidential Records Act a top priority," Comer said in a statement, referring to how they handled the case of the classified documents found at former President Trump's Mar-a-Lago residence.
"We expect the same treatment for President Biden, who has apparently inappropriately maintained classified documents in an insecure setting for several years."
Will Joe Biden face impeachment? We shall see. 
Source: https://theragingpatriot.org/2023/02/10/this-guy-should-be-impeached-biden-makes-some-shocking-revelations-about-the-classified-documents-confiscated-from-his-house/