During another bumbling speech he could barely get through while lying through his teeth about the economy, Joe Biden paused to spell out the word 'eight' but spelled it wrong.
Biden was in Accokeek, Maryland laying out his 'vision for the economy'.
"We have a thousand billionaires in America. Do you know the average tax rate they pay? Eight. E-I-G-H percent. Eight percent," Biden said.
Watch:
People offered suggestions for what happened to the 'T':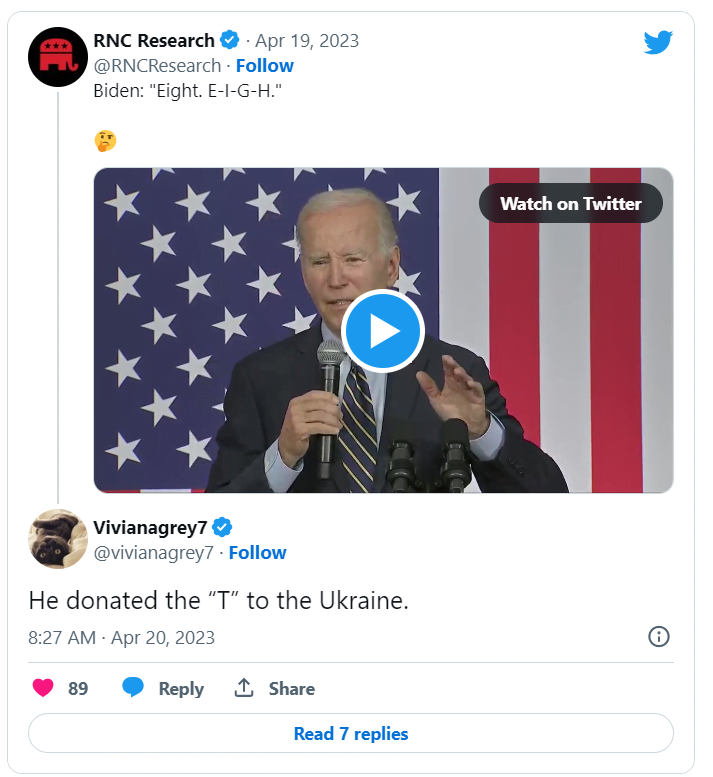 More: https://summit.news/2023/04/20/video-joe-biden-cant-spell-the-word-eight/