Big news in the world of American politics today as Joe Biden's son Hunter Biden has plead guilty to three federal crimes. These crimes including two tax crimes and one gun crime, under an agreement that should keep the president's son out of jail.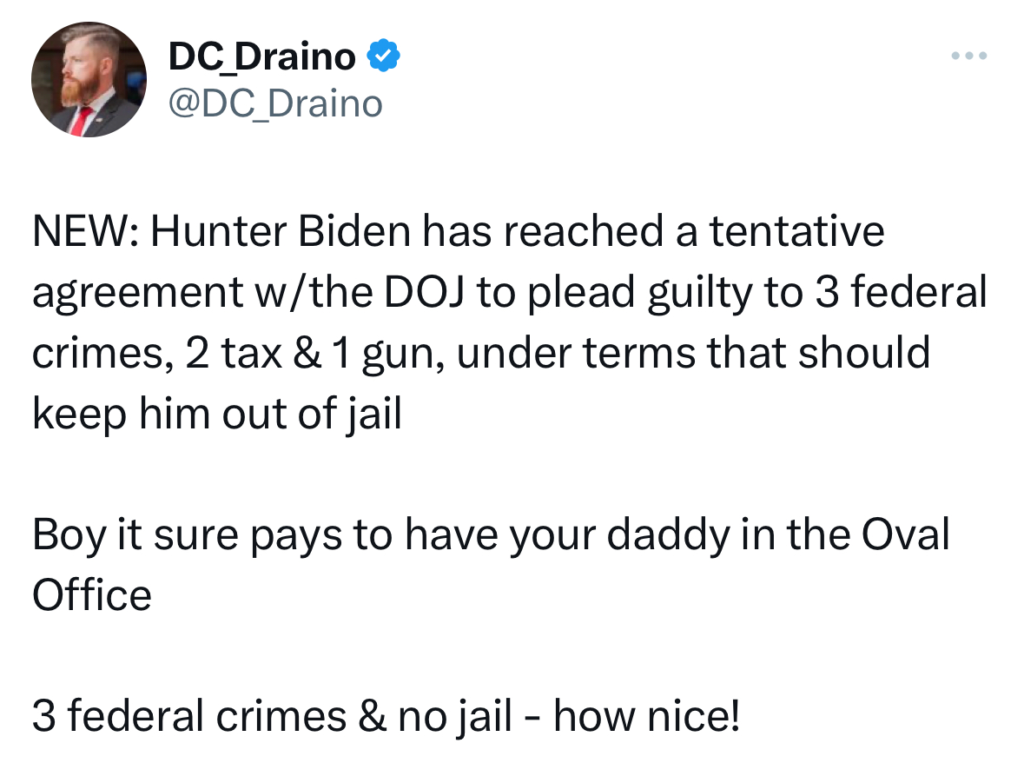 Ben Shapiro would chime in on the charges:
And Alex Bruesewitz would say the DOJ charges are "weak" and an effort to make the Biden DOJ look fair.
Source: https://theragingpatriot.org/bombshell-hunter-biden-has-plead-guilty-to-3-federal-crimes/