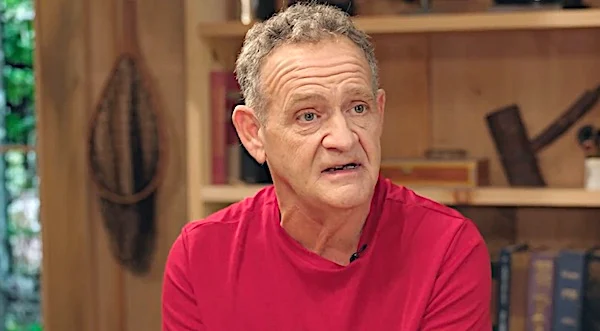 Tucker Carlson's highly anticipated interview with Larry Sinclair, the man purporting to be Barack Obama's homosexual lover when the former president was a state senator in Illinois in 1999, is now scheduled for broadcast Wednesday evening at 6 p.m. Eastern on X, formerly Twitter.
On Tuesday, Carlson posted numerous video clips from the discussion, as Sinclair goes into details of crack cocaine use and sexual relations with Obama.
"Pulled up in a bar, outside and there's this guy that's introduced to me as Barack Obama," Sinclair says at the outset of the preview.
"I had given Barack $250 to pay for coke, I start putting a line on a CD tray to snort. And next thing I know, he's got a little pipe and he's smoking."
Regarding the initial sexual contact with Obama, Sinclair noted, "So I just started rubbing my hand along his thigh to see where it was going, and it went the direction I had intended it to go."
Carlson asked: "Even though you had sex with him twice, you did cocaine wth him, watched him smoke crack twice, you had no idea who he was?"
"I had no idea who he was," responded Sinclair.
Carlson wondered: "Is it your sense that that's who Obama is, just transactional or that he's bisexual, or like, what is that?"
Sinclair explained: "It definitely wasn't Barack's first time, and I would almost be willing to bet you it wasn't his last."
Regarding most of the national media's suppression of Sinclair's allegations during Obama's 2008 presidential campaign, Carlson said: "The guy's running for president and credible information comes out that he's smoking crack having sex with dudes. That seems like a story."
Sinclair answered: "Well, it would be a story if the media really cared about telling people the truth."
As WND reported last Wednesday, during an appearance on "The Adam Carolla Show," Carlson briefly teased the interview with Sinclair.
"In 2008, it became really clear that Barack Obama had been having sex with men and smoking crack," Carlson began.
"A guy came forward, Larry Sinclair, and said 'I'll sign an affidavit' and he did, 'I'll do a lie detector' and he did," Carlson added. "'I smoked crack with Barack Obama and had sex with him.' Well, that was obviously true."
"Nobody reported it not because they were squeamish about sex or drugs but because the Obama campaign said anyone who reports on this gets no access to the Obama campaign," he said. "So, they didn't report on it."
"That's just one small example, but that happens all the time with lots of different issues."
When Carolla asked if Carlson believed the allegations actually transpired, Tucker responded: "The Larry Sinclair story? That definitely happened. Oh, for sure. I talked to Larry Sinclair about it. Definitely it happened."
"Larry Sinclair has been in and out of prison 40 years ago, he's got a criminal record by definition and he's poor, he's got a disordered life, he's missing a tooth.
"I think he has a record of deception but this story, if you listen to it in detail, is clearly true."
Carlson added: "It's not going to change the world that Barack Obama likes dudes, I think this was well-known."
"The amount of lying in the media about it was unbelievable.
"This happens all the time up and down government."
In a 2018 commentary by WND columnist Jack Cashill, the author of "Unmasking Obama," Cashill recounted the sordid details between Sinclair and Obama:
As the story goes, and he told it very convincingly, Sinclair came to Chicago in November 1999 to attend his godson's graduation.

He asked his limo driver, name provided, if he could recommend someone with whom he could "socialize" while in Chicago.

The driver recommended Obama by name. When Obama showed up, he introduced himself as "Barack Obama."
Together they smoked crack and Sinclair performed fellatio on Obama. The next day Obama showed up at Sinclair's hotel, and they repeated the ritual.

Sinclair first became aware of Obama's political career when he gave his keynote speech at the Democratic Convention in 2004. Sinclair was living in Mexico at the time.

In September 2007, according to Sinclair, he contacted the Obama campaign with the request that Obama tell the truth about his use of drugs.

At the time, Obama, then a candidate for president, was telling the media he did not use drugs after college.

Some time later Sinclair received a call from a "Mr. Young" who allegedly worked with the Obama campaign. Young wanted to know if Sinclair had told his story of sex and drugs to anyone in the media.

The nature of the call surprised Sinclair in that he had not mentioned the sex part of his get-together with Obama.

In a second contact that October, Young claimed he was "personally involved" with Obama and wanted to make sure Sinclair had not talked to the media.

In a third contact in early December, according to Sinclair, Young confessed that he was just milking Sinclair for details about his rendezvous with Obama and that Obama had no plan to correct the record on his drug use.
On Dec. 24, 2007, Chicago's ABC station reported that the choir director at Rev. Jeremiah Wright's Trinity United Church of Christ, Donald Young, was found shot to death.

Sinclair believed that this was the same "Mr. Young" who contacted him. As WND reported in 2012, Young was openly gay, and many in the Trinity United community, including Young's mother, believe Young was murdered to protect Obama's reputation.

Of course, none of this interested either the mainstream media or the respectable conservative media.
Earlier in August, WND reported on Barack's brother Malik Obama's assertion that Barack is homosexual.
"This guy must be gay," he tweeted, referring to Barack's public support for keeping pornographic books in libraries.
It also emerged that Barack Obama wrote in a letter to his ex-girlfriend, saying over 40 years ago that he "make[s] love to men daily, but in the imagination," according to the New York Post.
"In regard to homosexuality, I must say that I believe this is an attempt to remove oneself from the present, a refusal perhaps to perpetuate the endless farce of earthly life," Obama wrote to Alex McNear, according to the Post. "You see, I make love to men daily, but in the imagination."
"My mind is androgynous to a great extent and I hope to make it more so until I can think in terms of people, not women as opposed to men. But, in returning to the body, I see that I have been made a man, and physically in life, I choose to accept that contingency," Barack's letter says.
Malik Obama was apparently bolstered by the revelation, as he retweeted the article with the caption, "Interesting."