State Dept's social media blunders foster confusion about U.S. support for Jewish state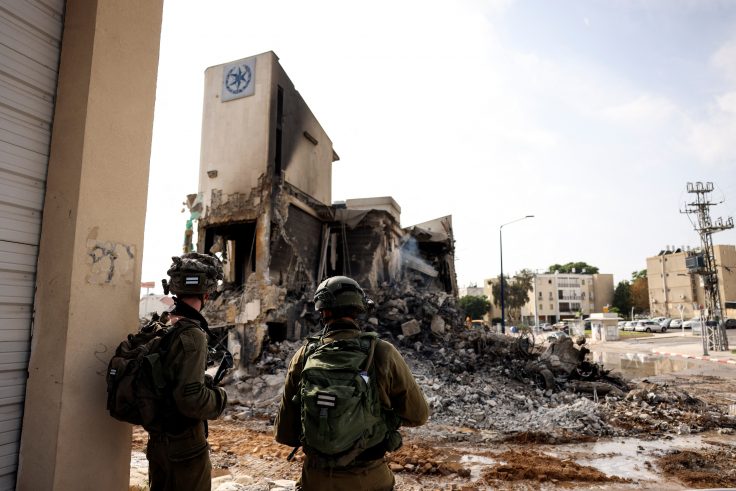 The Biden administration's demands for Israel to stand down as it mounts a defensive campaign against Hamas terrorists is undermining U.S. support for the Jewish state as it faces the most significant threat to its existence in 50 years, according to a group of Republicans on the House Homeland Security Committee.
The lawmakers blasted the Biden administration for social media blunders that saw Secretary of State Antony Blinken and other elements of the State Department instruct Israel to de-escalate tensions on the heels of a surprise attack from the Iranian-backed terror group Hamas that has left more than a thousand dead and many more captive in militant territory.
Blinken on Monday pushed "for a cease-fire" in a post on X, formerly Twitter, but that message was quickly deleted amid accusations the administration was undermining Israel's right to self-defense, a policy set forth by President Joe Biden. A similar incident occurred on Saturday, just after Hamas launched its surprise attack, when the State Department's Office for Palestinian Affairs called on Israel to stand down. That tweet was also deleted, with the State Department telling the Washington Free Beacon the missive "was not approved and does not represent U.S. policy."
The Biden administration's mixed messages undermine global support for Israel at a critical time and come amid several U.S. foreign policy decisions that Republicans and analysts say enabled Hamas's weekend attacks, most notably last month's $6 billion ransom payment to the terror group's masters in Iran. The administration's rush to delete the errant posts indicate an "effort to conceal their statements," according to Rep. Mark Green (R., Tenn.), the House Homeland Security's chair, and all 17 Republican members of the body.
"These initial reactions from your administration are very concerning," the lawmakers wrote in a letter sent Tuesday to the White House and obtained by the Free Beacon. "Your administration's foreign policy has resulted in a number of national security failures and demonstrated utter weakness on the world stage. We must affirm that Israel has every right to respond to these barbaric acts of terror."
The State Department declined to comment on Blinken's deleted tweet and provide an explanation for why the secretary appeared to contradict formal U.S. policy on Israel's defense.
The Republican letter sets the stage for an upcoming but still unscheduled Homeland Security Committee hearing that will "examine the persistent threats posed by the Iranian regime's campaign to direct operations against U.S. persons, dissidents, or other targets in the U.S. homeland." While the House cannot pass legislation until a new speaker is elected, committees can still hold hearings.
Iran's operations in the United States—which include multiple kidnapping and assassination plots against dissidents and former top American officials—are taking on renewed interest in the wake of Hamas's surprise attack, which demonstrated a newfound sophistication and indicates Tehran has helped the group refine its terrorism prowess.
The upcoming hearing will also "include a critical discussion about these horrific acts of terror and what they mean for our homeland security during these uncertain times," the lawmakers write.
The lawmakers also push back against the White House's claims that its $6 billion ransom payment to Iran did not help fund Hamas's terror operations. While Tehran may not have spent that cash, which the White House says will be spent on food and medicine, the financial infusion likely helped the regime shore up its funding for terror groups.
"This action surely has freed up Iran's other funding streams to bankroll its proxies like Hamas that carried out this deadly and large-scale terrorist attack against Israel," the lawmakers write, noting that "the Iranian regime was involved in plotting and approved the attacks on Israel."